Board of Directors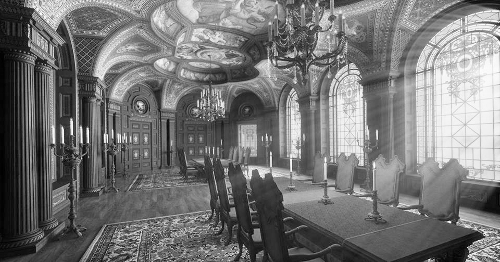 Edgar (Ted) E. Coons, Jr. is a neuroscience psychology professor at New York University. Since discovering the music of Carrillo while a Texas student, Ted went on to create with Thais Lathem the Electric Circus in the '70s. Mr. Coons is now President of the American Festival of Microtonal Music, and sits on several Boards.

Glenn Cornett, MD, PhD, is a biotechnology entrepreneur. During off hours (and sometimes while working at night), he runs SPECTRUM - a Lower Manhattan performance venue that is focused on new music and serves as home to a number of AFMM's New York concerts. He is also active as a composer and performer (guitar, electronics, keyboards). He holds a black belt in karate, and has run 10 marathons.

Michael Hafftka is an American figurative expressionist painter and fretless guitarist. His art work is represented in the permanent collections of The Metropolitan Museum of Art, Museum of Modern Art, Brooklyn Museum of Art, San Francisco Museum of Modern Art, Carnegie Museum of Art, New York Public Library, Housatonic Museum of Art, National Gallery of Art, Yeshiva University Museum and other museums. Mr. Hafftka's music is released by Pittsburgh label Six Gallery and NY label Pitch. More information can be found HERE.

Svjetlana Bukvich is a composer, producer and media artist, often writing in tuning of her own design. She has presented works in numerous new music venues in the US and internationally, including concerts with AFMM. Along with twenty five women trail-blazers in contemporary music, she is featured in the book "In Her Own Words - Conversations with Composers in the United States". Bukvich is on faculty at NYU, and is a New York Foundation for the Arts Fellow in Music/Sound. More information can be found HERE.

Brendan Glynn has sung on AFMM concerts since 1981, from Binchois' "O Solis Ortus Cardine" to Wendy Carlos' "Afterlife." Mr. Glynn is manager for the New York Housing Authority, and continues his commitment to champion contemporary music.

Carol LoPresto is a visual artist with a passion for microtonal sound. Music serves as a diving board for her new paintings and designs. Ms. LoPresto is possibly the most visible Board member in her role as head of the AFMM box office.

David Galt is a NYC-based games expert as well as the owner of Games & Names, a consulting service in the areas of game design and name development. He also instructs and directs tournaments in bridge and poker. He earned a Ph. D in Education from Claremont Graduate University, and a BA and MA in Linguistics from Yale. For over 20 years, Galt has been a board member of the American Festival of Microtonal Music. Mr. Galt has performed in numerous venues on the valve trombone, ocarina, conch shell and didjeridoo. His father composed for television shows, films, and pageants.

Henry Lowengard has been associated with the AFMM since 1985 as a performer on retuned autoharp and hammered dulcimer, and also on "loudspeaker," writing his own software to realize Tenney's "For Ann (rising)", Slavensky's "Music for Natur-Tone System" and his own "November 13, 1987". Mr. Lowengard also tuned and programmed various MIDI synthesizers to be used as Chromelodeons when the AFMM Ensemble plays Partch pieces which requires them. More information about Mr. Lowengard can be found HERE and also at THIS location.

M. Joel Mandelbaum is the author of the first dissertation on microtonal music, from Indiana University on "19-tone Equal Temperament and Multiple Divisions of the Octave." Mr. Mandelbaum is Professor of Music at the Aaron Copland School of Music, Queens College in New York. His compositions frequently employ just intonation or 31-tone equal temperament.

Joseph Pehrson has been co-director of the Composers Concordance in New York since 1983. Mr. Pehrson writes in many intonations for choruses, orchestras, stringed instruments, horns, reeds, winds, theremins and probably a few other families of musical instruments. Several of his compositions have been presented at AFMM concerts. More information can be found HERE.

Joshua Pierce is the official pianist of the AFMM. Mr. Pierce's large list of honors, concert tours, collaborations and recordings can be viewed at THIS location.

Johnny Reinhard founded the AFMM in 1981. Mr. Reinhard is the keeper of a huge collection of theoretical works, scores, recordings and papers on the subjects of Tuning. For the AFMM, he produces all the concerts, frequently playing virtuoso bassoon parts, intoning vocals and composing such works as Odysseus, Dune, and Raven.